The TEREZIA brand, under which unique dietary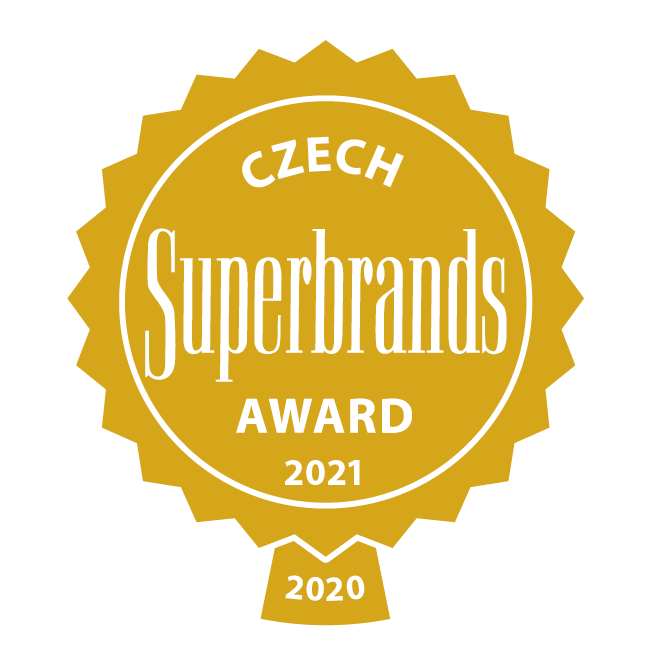 supplements and other products made of healing mushrooms and plants can be found in Czech and Slovak pharmacies, has been defended the prestigious Czech Superbrands Award in 2021, which is the most respected independent authority in the field of awarding commercial brands on the local market. The Superbrands seal is granted to the most reputable brands – associated with outstanding values by customers who build a personal relationship to them. Such brands are also called Love brands. The TEREZIA thus stands newly side by side with most distinctive brands across the different industrial sectors significantly increasing its value and prestige on the market of dietary supplements.
The Superbrands programme was launched in Great Britain 20 years ago. It has become popular worldwide ever since and nowadays the Superbrands Award is recognised as a special form of appreciation in 90 countries on five continents. From the very outset it was aimed at paying tribute to the most successful brands and also to attract the attention of consumers and experts to exceptionally strong brands operating on the local market, and to present examples worth following to those market players who are anxious to develop seeking inspiration from the best ones. The awarded brands enjoy the right to use the prestigious Superbrands Golden Plaque. Brands cannot apply for participation in the Superbrands programme themselves and must pass, "unassisted", a challenging independent qualification process. The evaluating criteria include, for example, customer preferences, economic indicators and, especially, the opinions of professional jurors. For companies such an evaluation is a proof of positive feedback and strong awareness of their brands. The Superbrands programme has been running since 2013 in the Czech Republic.
The TEREZIA is a brand of the family business TEREZIA COMPANY that has been operating on the market for 30 years developing primarily original dietary supplements made of healing mushrooms and plants. The company was the first one to launch on the market in 2004 a food supplement containing the oyster fungus, and thus started off a completely new segment on the entire pharmaceuticals market. At present the company has more than 50 products in its portfolio already. It lays particular emphasis on cleanness of its products, free of any chemicals, and on a high quality of the ingredients used, which is third-party verified by independent institutions. All TEREZIA dietary supplements must obtain a Health Safety Certificate issued by the National Institute of Public Health before they are placed on the market. Thanks to its own production facilities complying with the most stringent certification requirements the company is able to supervise the whole production process and thus to deliver high-quality products, made of well-proved ingredients, to its customers. Some of its products have passed an exacting clinical examination process and thus their effectiveness has been confirmed also by independent tests.